Procedure¶
The first two pieces of data that you need to give a Report Action are which Datasource you want to use and which Authorised Procedure on that Datasource you want to use.
The Insert Report Action form helps you with your selections by firstly giving you a drop list of the valid Datasources that have been configured in CALUMO and then building a list of the Authorised Procedures on that Datasource that you can use.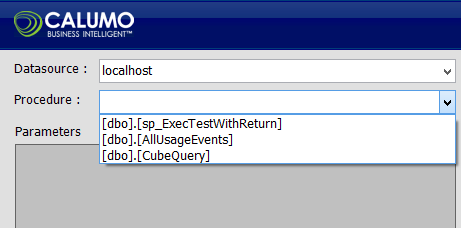 After selecting your Procedure, you will want to fill out information on the Report Actions Parameters, Action and Result Style.