Adding Help to Published Reports¶
Creating Online Help¶
You can create a help page to assist with the use of published reports. For example, the online help can be used to provide more information on the use, author, purpose, or processes relating to the report.
The help icon is available with all reports published. Administrators and Publish Administrators can create and edit the help file, which is available by clicking on the Report Assets button on the toolbar.
The Report Assets and Help Buttons

The Report Assets Window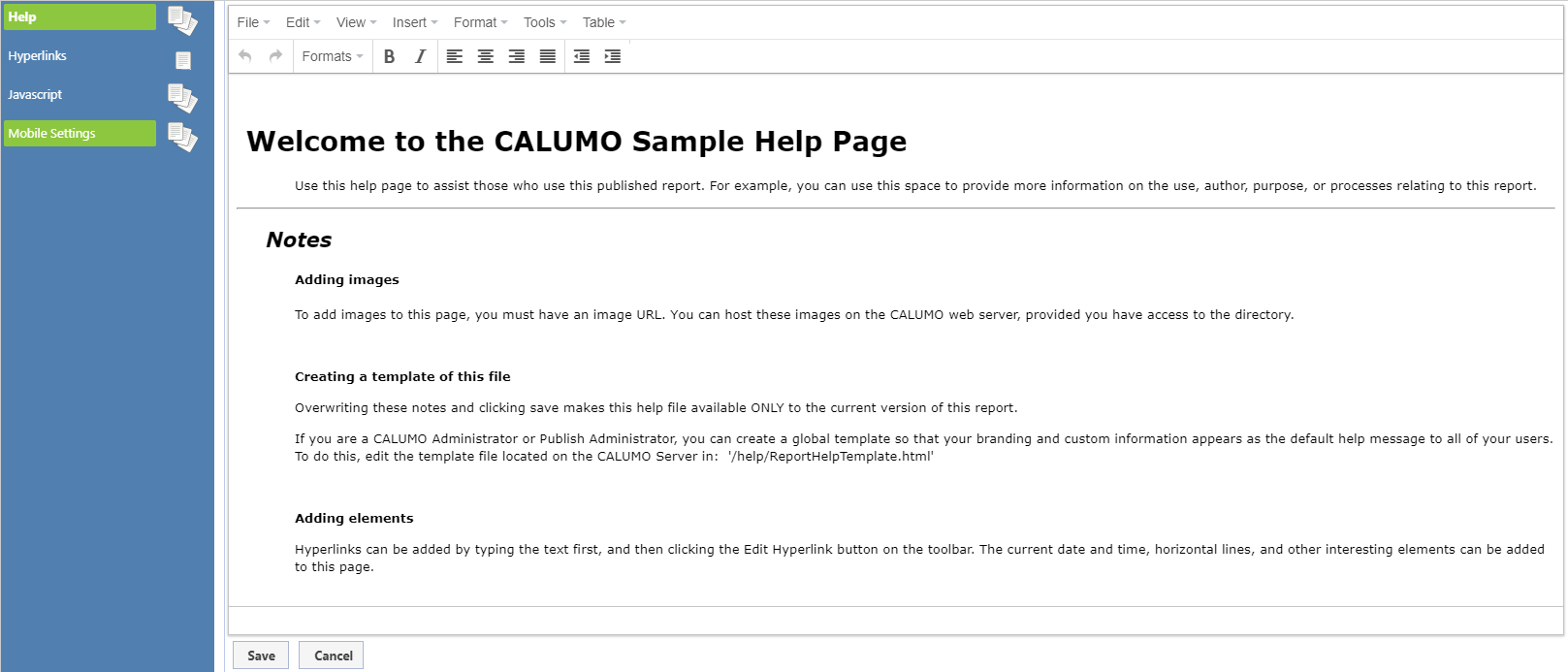 Formatting the Help page¶
Use the toolbar to format the page using processor-type functions such as: bold, italic, text colour, bullets, styles, and fonts.

Adding images¶
To add images to the help page, you must have an image URL. You can host these images on the CALUMO web server, provided you have access to the directory.
Be sure that you copy the URL of the image, not the page where the image resides. In browsers such as Chrome and Firefox, you can right-click on the image you wish to copy and select Copy image URL (note that not all browsers have this option)..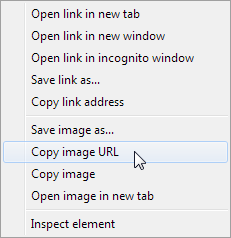 Creating a Help file template¶
Edits to the help file of a report changes ONLY the help for the current version of that report.
Info
This is only available to on-premises installations of CALUMO.
If you are a CALUMO Administrator or Publish Administrator, you can create a global template so that your branding and custom information appears as the default help message to all of your users. To do this, edit the template file located on the CALUMO Server in: '/help/ReportHelpTemplate.html'