Custom Tables¶
CALUMO Administrators can now create SQL Server tables via CALUMO without requiring access to the underlying SQL Server (see Restrictions below).
To do this, open the Editable Tables administration page and click the new "Add Custom Table definition" button.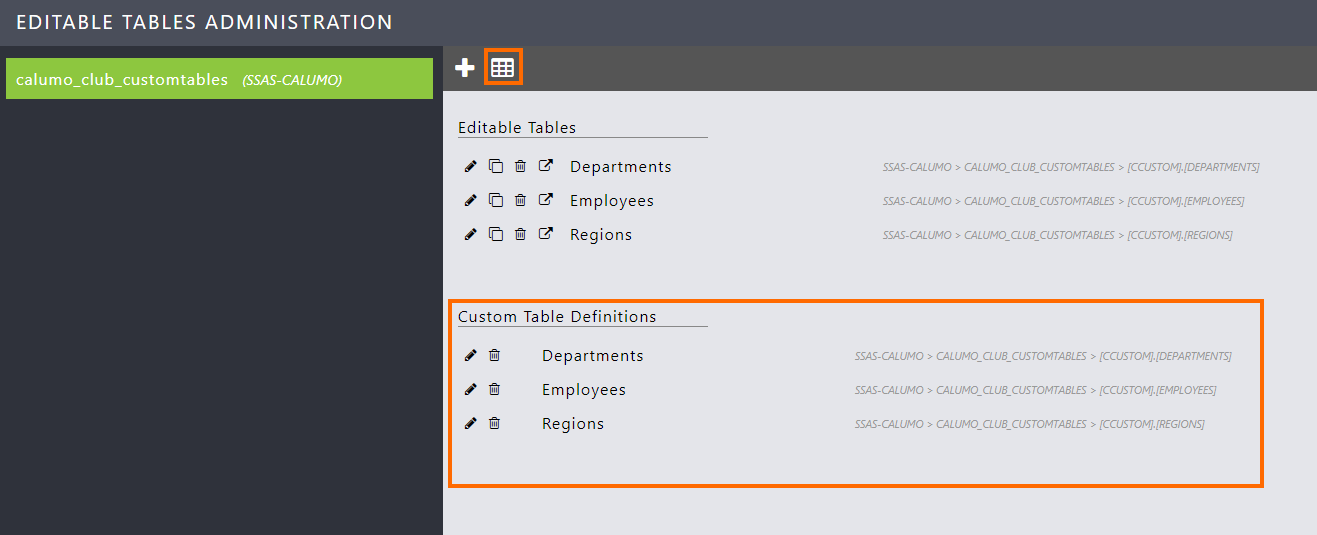 Fill out the details of your new table by selecting the datasource, giving it a name and adding columns.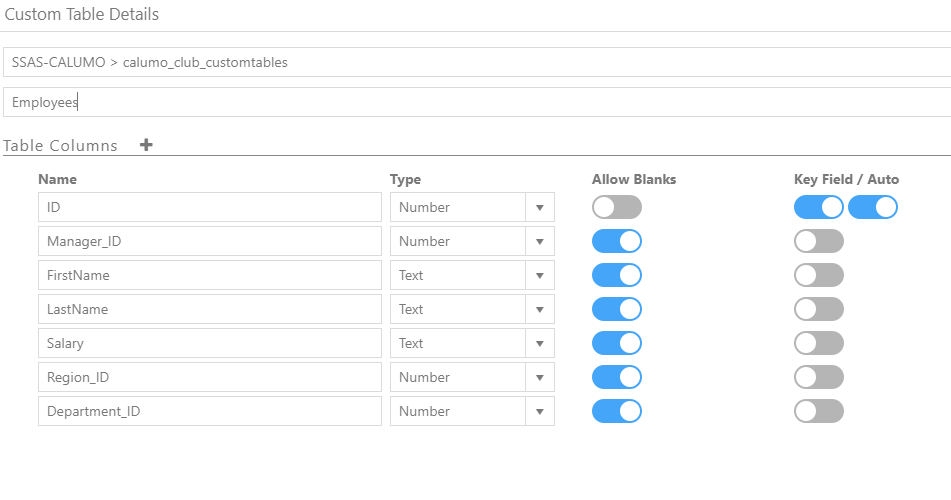 Modifying Existing¶
Once a table is created, you can not delete existing columns, as there is a potential for data loss. You may add new columns or modify the other properties of existing columns.
Restrictions¶
The following restrictions apply for Custom Table:
The schema, ccustom, must exist in the target database.
Tables can not have spaces in their name
Columns can not have spaces in their name.
Every table must have a key field