Introduction to Data Explorer¶
The Data Explorer provides a way to analyze and visualize your data in CALUMO. 
To start using Data Explorer, open an existing Data View or navigate and select a Cube via the Data Drawer.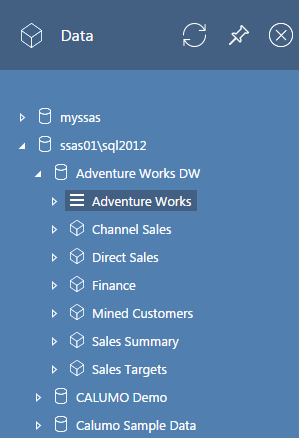 Start Exploring by dragging items from the tree of Dimensions, Hierarchies and Measures (left) onto the grid - see Working with Data Views for further instruction and Data Explorer Anatomy for explanation of terms.