Release Highlights - 12.2.0¶
General Performance Improvements¶
Over the last several months, the development team here at CALUMO have been busy working on a series of high impact improvements to the way that CALUMO works in the web. To do this, we have invested in re-tooling our entire web client to a more contemporary toolset for development using TypeScript and Webpack which gives us a great base to innovate on and enhance the user experience going forward. On top of this, it has allowed us to gain a significant performance increase for our users whether they are using CALUMO from a web browser on their desktop/laptop or their mobile/tablet device.
The following table of statistics compare our previous release with this new release in terms of how much data it downloads to startup CALUMO as well as how quickly a user can be interactive/working on CALUMO.  As you can see the performance increases are significant: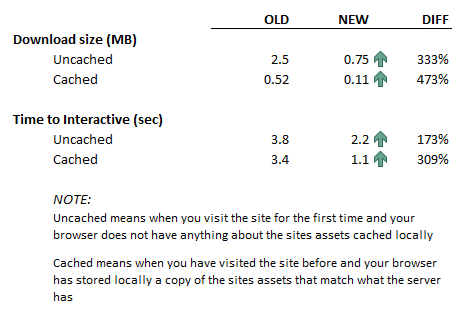 Mobile Improvements¶
Another area we have taken a look at recently is how CALUMO Apps work on mobile devices.
We have streamlined the interface to give you a much more common feel for a mobile application with the use of left and right side drawers.
| CALUMO App Landing Page | Left Side Drawer Exposed | Right Side Drawer Exposed | Member Selector |
| --- | --- | --- | --- |
| | | | |
High-Res Publish in PowerPoint¶
One of our most requested features in CALUMO Skylights was to bring the High-Res Publish capability across into Powerpoint.
Many reporting packs are solely done in PowerPoint and now you can get the same enhanced print quality output from their CALUMO Skylights when printing these packs.
Views Performance Improvements¶
For large views with many rows and columns, we have significantly improved the performance of the calculations, especially for the first page of results. We have done this by adding a two settings to CALUMO that let you control what gets cached when a view calculates.
The two settings are:
View Cache Cells Max
Views Cache Results
The "View Cache Cells Max" setting allows control over at how many cells in the result set the calculation of the view for subsequent pages of data will change from looking in the cache to directly querying the data source again.
The "Views Cache Results" setting allows control over whether or not the cache is used for caching subsequent pages of results from the calculation of a view.